Our 2002 Summer Vacation
On June 14, the whole bunch boarded our motorhome for another vacation of a lifetime through fourteen United States and Canadian Provinces, visiting several National Parks and National Monuments.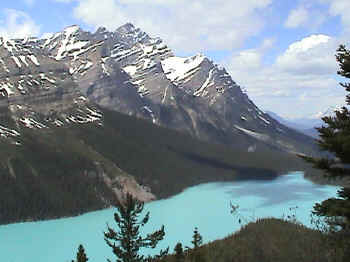 Rocky Mountain lake view

This site might grow into a full overview of the trip, with pictures from different sources, links and maybe even a trip report. Please use the buttons and links above or to the left to get access to the various views of the vacation.